I have been experimenting with comment settings in this blog to observe how willing spammers leave undesirable footprints aka spam comments on the blogs. Someone might have said that spamming is as pervasive as the web itself and it grows as the web evolves and reaches more audience. Still, having a hindsight experience in analyzing spam comment trending and behavior will be beneficial for me and also other website owners and bloggers especially when they are considering a loose commenting policy on their website.
Interaction in social web sites
As the web evolves to be more social, we can also observe higher level of interactivity on the web. Not only quicker page load, better content presentation, and improved system interface is interactivity characterized with, it also includes a simplified way of interaction among the website or web application users. In a bigger picture, interactivity encompasses user-application interaction and user-user interaction. If we talk about user-user interaction, we may think about creating such a user friendly platform for them to interact and communicate. Specific to blogging, user-user interaction can take form as commenting on the posts and also other user's comment.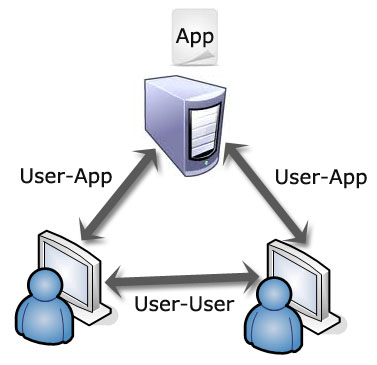 Now, here the question comes. If we can provide our users a friendly interface for interaction even for first-timers, can we expect for more quality interaction? And my personal answer to this is it depends on how good we are in implementing the website growth strategy. The first thing on which attention should be put thoroughly is the content. "Content is the king" is an undisclosed truth that tops the strategies towards website growth. I have been analyzing the growth of this technology blog by comparing number of posts in a certain month with the incoming traffic (user visits) for the corresponding month. I found two cases where traffic was higher than the average. The first case is the month with quality post(s) that drew users' attention regardless of the total number of posts in that month. For the second case, it is the month with more posts, regardless of the quality, compared to the average monthly number of posts.
Continue reading →